Contact and Learn About 20 Something Bail Bonds
20 Something Bail Bonds is run with ethics and a system that puts the customer first. If you have any questions, please use the 24 hour line now to speak to the bail bondsman for inquiries about:


- Defendant Information
- Bail Information
- Payments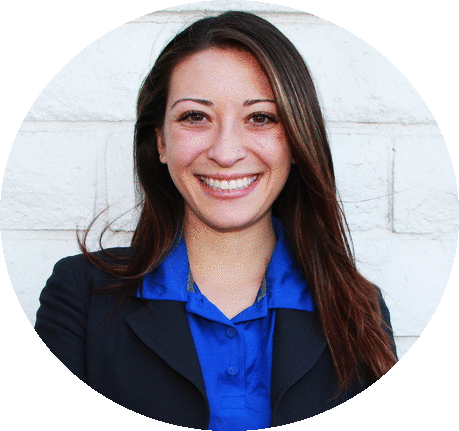 " Welcome to the website of 20 Something Bail Bonds. I know you will be comfortable and well-informed while dealing with 20 Something. Let's get your loved one out of jail and back to you. I get the chance to deal with every client, so I look forward to answering all of your questions and helping you through this process today."
- Keila DuSold is your own personal bail agent that has been in the bail bonds business since 2013 and has helped countless families through to the end of their court dates.
Background of 20 Something Bail Bonds
With a desire to make a change in people going through a challenging time and with a background in the industry, the owner conceptualized and put a bail bonds business into action. Knowing that individuals, largely from the ages of 18-25, need a caring bail bondsman to give them bail advice, the business was given its name. The vision of this business is to partner up with people, of all ages, along a part of their journey that includes bail bonds and assist them to the other side.
20 Something Bail Bonds services all of California.
A State-Wide Network at Your Service
20 Something is part of a larger network of bail bondsmen through its surety company who has been in the bail industry since 1976. You will deal with someone who has personal insight into getting your loved one released from jail, but also have the peace of mind knowing that expertise is supported by a larger company. The state-wide support also allows bonds to be posted immediately in California.
The Personal Bail Agent Method
You have your trusted professionals in the industries of law and health that you choose to continue business with, so why not have your own personal bail agent? With 20 Something Bail Bonds, you receive a first-rate experience from the licensed and knowledgeable professional you work with. You will know who is working for you during this process, making communication efficient and reliable.
20 Something Bail Bonds has worked in numerous counties and knows the bail bond process for each county. The quickest release of your loved one from jail is ensured by the professional bail bondsman being ready at a moment's notice to take your call, follow the progression of your loved one being processed into the jail system, and posting a bail bond to begin the release process when able. The paperwork you complete is confidential and handled discreetly, only being seen by mandatory people. You feeling at ease during this process is a high priority for the company. To learn more about each county's bail bond process, visit our Locations Page to get specifics on the county that your loved one has been arrested in.
20 Something Bail Bonds knows that this process, while either a new experience or a repeat, is always unexpected. Your loved one can be arrested and taken to jail at any time. Day or night. Here, you never have to worry that your bail agent will be unavailable - from the bail process to the end of your loved one's court case. Using modern technology, bail paperwork, also known as the bail bond application, can be sent to you email. With this option, credit card payments can be taken using a private system online or by phone. If you want to do it the old fashioned way, no worries. Able to meet 24 hours a day, the mobile service will come to you.